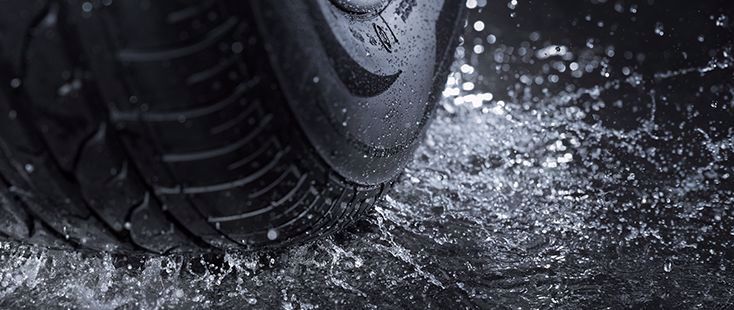 Boland Motors Tyre Centre
Here at Boland Motors we stock a large range of tyres for passenger and light commercial vehicles. Whatever your budget, we can help you find the right tyres, from our economy, mid-range or premium brands. All our tyres carry the E-Mark confirming that they meet minimum EU Standards in relation to size, load and speed rating.
Don't forget if you buy your tyres from us, we'll fit and balance them for free.
Buying tyres
Tyres are a key safety feature of your vehicle, they are the only contact between your vehicle and the road. Did you know that worn tyres could mean that your braking distance could increase by up to 70% on a wet road. The correct tyres, pressures and wear levels ensure that your vehicle performs properly in all conditions. Our Parts Department never compromise on quality.
Tyre Care
Look after your tyres and they will look after you.
Get the most from the performance and life of your tyres by following a few simple checks to get the best value for your money.
Select the right Tyre for your vehicle

Make sure that all your tyres are the same size, load index and speed rating recommended by the vehicle manufacturer.

Visual Inspection

Check the condition of your tyres regularly to prevent changing them unnecessarily or tyre failure. Pay particular attention to embedded stones or nails, damage or ageing especially in the sidewall, and uneven tread wear.

Thread Depth

The legal minimum tread depth in Ireland is 1.6mm. Consider changing your tyre before it reaches this absolute minimum, stopping distances increase dramatically when thread depths go below 3.0mm

Tyre Pressure

The correct tyre pressure will improve the safety and longevity of your tyres. It also improves the efficiency of your engine, so will save fuel costs too.

Wheel alignment

If your tyres are wearing unevenly get your wheel alignment checked, it could save you having to replace your tyres prematurely